• Engagment • Eternity • Love • Marriage • Temple • Wedding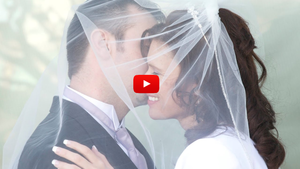 I love weddings! After all, what is more exciting than finding someone you love so much that you want to spend the rest of your life with them? I would say, without a doubt, the only thing more exciting than that is adding the words "for time and for all eternity" to the package! 
My husband and I celebrated our 12th anniversary on March 19th. Because of COVID-19, we had to cancel all of our fancy celebrations.....dinner at Ruth's Chris, hotel accomodations, and concert tickets that we had for that weekend as well as a trip we had planned later. Instead, we both "stayed safe and stayed home" together. The pandemic, combined with the fact that most of our children are not living at home now means that we have had more time than ever before to focus on our relationship. We have almost felt as if we have been on a second honeymoon, even though we have hardly gone anywhere. And I do mean ANYWHERE. Seriously.